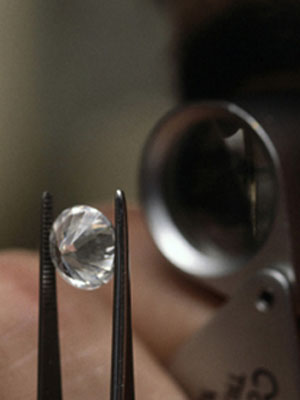 WHAT IS A JEWELLERY APPRAISAL?
When looking to sell your jewellery, most people tend to include an appraisal in the process. A jewellery appraisal is the process in which a certified professional examines and states a dollar-value for a piece of jewellery. There are 27 types of appraisals that suit different purposes. For example there are a few for tax purposes, some for insurance purposes, and others for reselling purposes. Within a jewellery appraisal, both the precious metals and gems are considered.
WHAT TO LOOK FOR IN A JEWELLERY APPRAISAL
An appraisal process that matches the ultimate purpose of the appraisal
A clear explanation of the grading process and measurements used
A definitive statement of value with seal or signature by an authorized appraiser
A statement of the appraisal purpose on the certificate
An open discussion in which you can ask any questions of the appraiser
DIAMOND JEWELLERY APPRAISAL VS. DIAMOND JEWELLERY GRADING
While jewellery appraisal is the process of assigning monetary value to a piece of jewellery for a specific purpose, diamond jewellery grading is the thorough evaluation of the jewel's stone and its attributes: carat, cut, color and clarity. Gradings are carried out in renowned gemological laboratories like GIA and IGI by certified professionals. The market assigns value to diamond jewellery according to their grading, so if you know your stone's 4 C's, you can get an estimated market value, like the ones provided for free by Worthy. Ultimately, a diamond grading report is the most transparent, accurate and objective tool you need to determine how the market values your diamond jewellery in a specific moment in time.