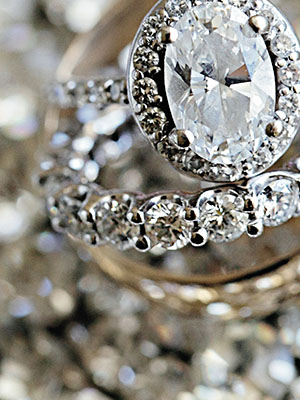 You may be contemplating popping the big question, or just spoiling your partner with some jewellery. However, you also need to make sure that you have checked all the details around the insurance of that shiny rock, so that you are not caught out of pocket if it gets lost or stolen.
The widest cover available for expensive jewellery such as engagement rings is when it's a specified item under the All Risks section. This would give you the peace of mind that you're covered whilst you are away from your private residence, which is especially important for items you will wear daily.
You should keep the copy of the receipt, a valuation certificate from the jeweller, and a photo of the item. These documents will help to ensure a smooth and easy process when you have to claim.
Ideally, you should have your jewellery valued once a year, so that the insured value is kept up to date with the replacement value. Find out if the jeweller you bought the ring or other jewellery from will offer you a free annual valuation. Alternatively, some jewellers charge a flat fee for a jewellery evaluation, which will include an updated valuation certificate.
It's very important to update the value of your jewellery on a regular basis to make sure that your sum insured is adequate, so that you are not financially disadvantaged when you have to make a claim.
Require further advise contact us a BCReplacements